'Over the Edge' rappels down Louisville Slugger Museum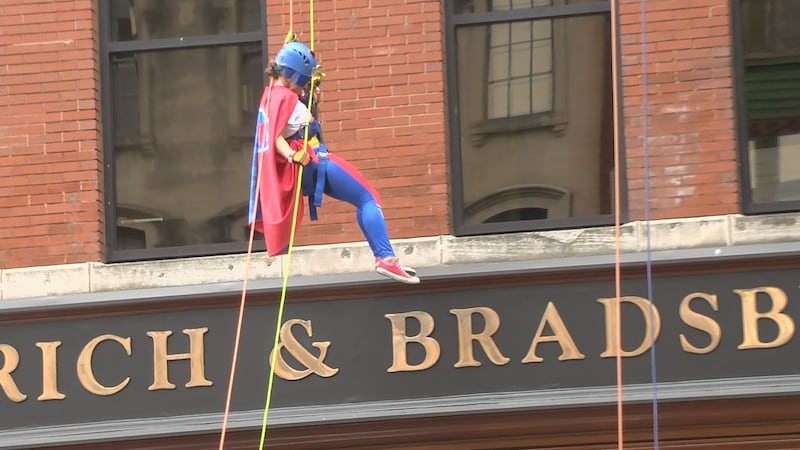 Published: Oct. 28, 2023 at 8:49 PM EDT
LOUISVILLE, Ky. (WAVE) - Down Syndrome of Louisville hosted 'Over the Edge' Saturday at the Louisville Slugger Museum.
Several people rappelled down the side of the museum, right next to the World's Largest Baseball Bat. Participants had to raise at least $500 for either DSL or Critically Loved to make their way down the side of the building.
"We are so grateful for the opportunity to celebrate our members with Down Syndrome with our friends from Critically Loved and our new partner, the Louisville Slugger Museum," Development Director with Down Syndrome of Louisville Tim Curtis said. "As the largest Down Syndrome association in the world, providing programs for over 1,300 families in this region, we depend on the generosity of our community partners, and we are so excited about this incredible collaboration!"
According to 'Over the Edge,' the program raised over $46,000 in Louisville.
To learn more about Down Syndrome of Louisville, click or tap here.
Copyright 2023 WAVE. All rights reserved.